Top 5 things to look for: 
No Arch Support
Toddlers feet are still soft and pliable. While their little feet are still developing and their muscles and ligaments are still strengthening arch support is not necessary and can in fact inhibit this natural process.
Feel The Ground Underfoot
Wiggle your toes in your shoes right now…. You can't feel much through your hard sole shoes, can you? 
It is important for toddlers to be able to feel the sensation of the ground underfoot while they are learning to walk so that they develop proprioception- an awareness of themselves relative to the objects around them. 
Soft And Lightweight
Putting toddlers feet in a hard structured sole essentially means their feet are "locked up" in an unnatural position. Opt instead for a breathable, lightweight material that is soft and pliable to avoid discomfort for your toddlers delicate feet.
Wiggle Room
Ensure there is plenty of space for toes to splay out when standing and room for toes to wriggle.
The Correct Fit
Selecting the best fit for your toddlers feet is very important. Feel for a 1mm gap above the largest toe while they are standing or weight bearing. Keep a close eye on the fit. Those growth spurts can really sneak up on you. 
Health Professionals Recommend Barefoot is Best (and so do we)
Walking barefoot or in soft sole shoes (for protection) allows your child's arches to strengthen, improves posture and stability and helps them to stay aware of the space around them.
That is why we've created these cute colourful shoes. So your children's feet can look fab, but also strengthen and develop in the best possible way.
Expert Thoughts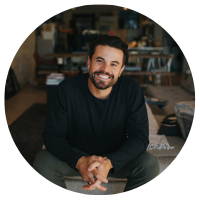 " I believe in strong foundations from the ground up. I encourage you to get your children walking barefoot, to allow the feet to develop the muscles as much the possible. When in shoes, minimal footwear like the wonderful shoes at Little Leathers for the first few years at least "
- Benjamin Hodgetts - Functional Sports Podiatrist